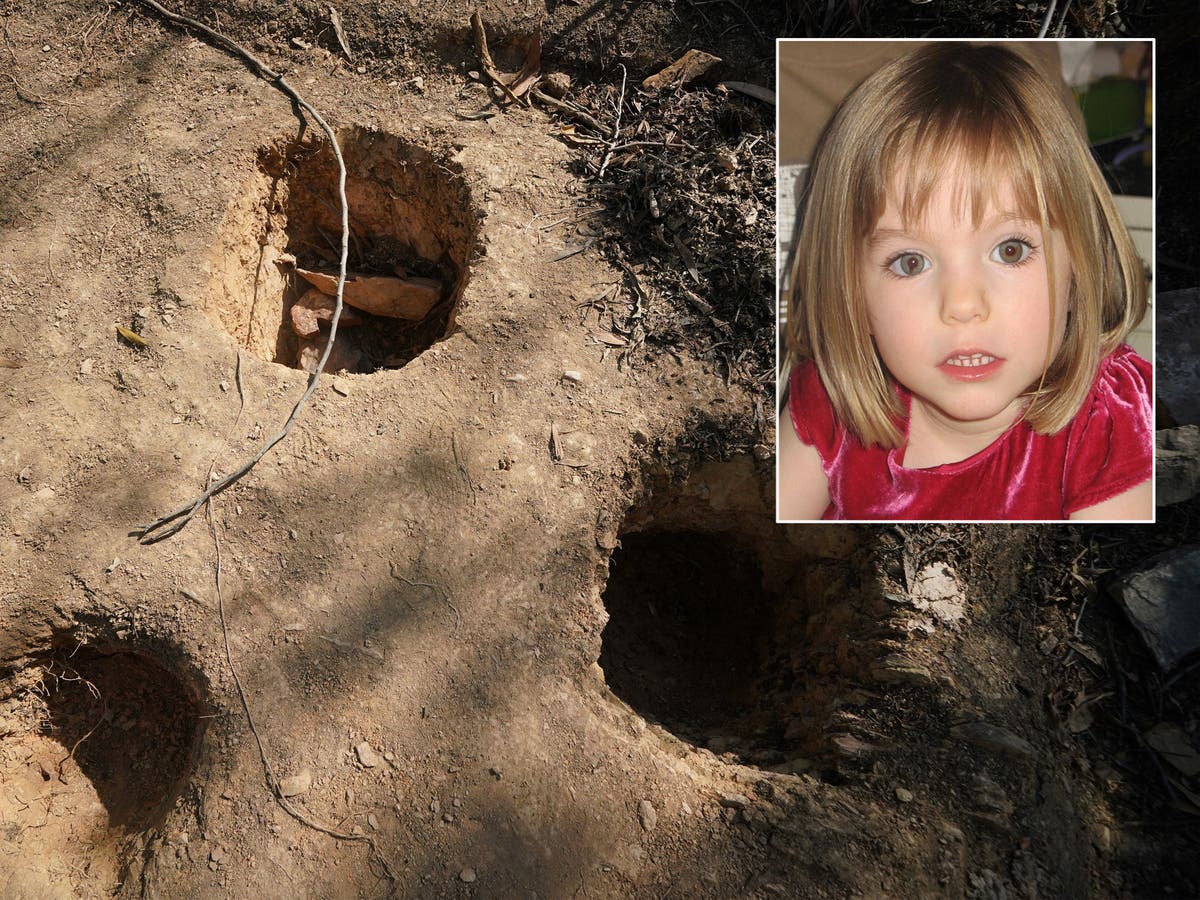 Madeleine McCann Footage shows holes in the ground in Portugal as search ends
A three-day search of a remote Portugal reservoir has resulted in the reported discovery of a "relevant clue" linked to the disappearace of Madeleine McCann.
Officers concluded their search of the Algarve reservoir on Thursday, where key suspect Christian Brueckner reportedly visited "some days" after the three-year-old vanished on May 3, 2007.
Using sniffer dogs and a tractor-based tree-cutter, authorities scoured Barragem do Arade reservoir in the Algarve – around 31 miles inland from where the McCanns were staying in the Praia de Luz resort.
Police in Portugal said: "[The search] resulted in the collection of some material that will be subject to the competent expertise. The material collected will be handed over to the German authorities."
During the search, a "relevant clue" was found which led to police officers concentrating on a specific paper, according to the Correio de Manhã newspaper.
Brueckner has denied any involvement and is currently behind bars in Germany for raping a 72-year-old woman in the same part of Portugal.