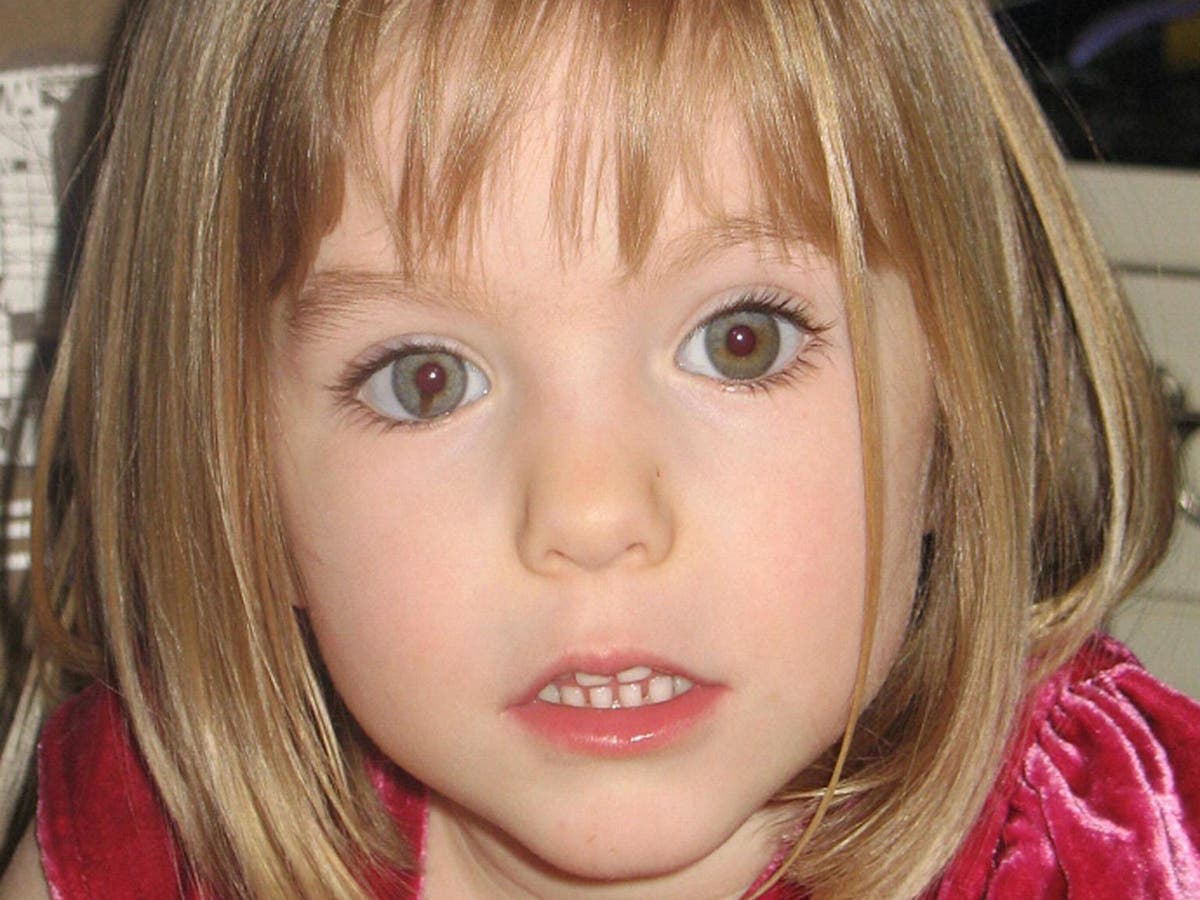 Police looking for Madeleine McCann are to begin a major search of a remote Algarve reservoir visited by main suspect Christian Brueckner.
The scene is some 30 miles from the Praia da Luz holiday resort where the three-year-old vanished in May 2007. A mile-long peninsula jutting into the reservoir was sealed off just after midday on Monday, with several local council lorries spotted there as tents and other structures were erected.
Just under a mile away, Portuguese civil protection workers and police were seen setting up large blue tents.
An onlooker said: "There are around two dozen Policia Judiciaria officers who seem to be supervising things at this stage."
Portugal's judiciary police confirmed reports of the German-led investigation on Monday evening, with German and British officers expected to reach the area imminently.
It was not immediately clear what had prompted the latest operation, but one source said it was linked to information authorities had gleaned that pointed to regular trips Brueckner had made to the dam.
The source said: "Portuguese police will offer logistical support but the initiative is German and they were the ones that requested the work that is going to take place this week. Scotland Yard officers are due to travel to Portugal but theirs will be a watching brief."
Brueckner, a jailed paedophile who spent time in the Algarve between 2000 and 2017, is believed to have called the area near the reservoir his "little slice of paradise", according to Portuguese broadcaster SIC, which reported that the search will last for several days.
The reservoir was previously searched in 2008 by specialist divers paid for by Portuguese lawyer Marcos Aragao Correia, who claimed to have been tipped off by criminal contacts that Madeleine's body was in the waterway.
Earlier this month, Madeleine's parents Kate and Gerry McCann posted a poignant tribute to mark their daughter's 20th birthday, telling her: "We love you and we're waiting for you. We're never going to give up."
They added: "Happy Birthday Madeleine. Still missing. Still very much missed. Still looking. For as long as it takes."
The message on the official Find Maddie Campaign Facebook page accompanied a cherished last photo of her as a three-year-old, beaming in a pink sunhat and clutching tennis balls.
The McCanns are expected to be kept informed of any developments as a result of the new search through Scotland Yard liaison officers.
German prosecutor Hans Christian Wolters has consistently said he is convinced Madeleine is dead and Brueckner, 45, has been named as the sole suspect.
Brueckner, currently serving time for the 2005 rape of a 72-year-old American woman in the resort where Madeleine vanished, has yet to face any formal accusation over the youngster's disappearance.
Last April, he was made an official suspect, or arguido, over Madeleine's disappearance, although his defence lawyer Friedrich Fulscher labelled it a "procedural trick" linked to statute of limitations legislation at the time.
Last autumn, Brueckner was charged in Germany with several sex crimes on the Algarve against women and children including the rape of an Irish holiday rep in 2004 and the sexual abuse of a 10-year-old girl on a beach near Praia da Luz in 2007.
Brueckner's lawyer revealed in April those charges had been dropped after successfully arguing that German prosecutors had no jurisdiction over him.
In July 2020, Portuguese police and firefighters searched three wells for Madeleine's body but failed to find any trace of her.
The abandoned wells are a 15-minute drive from a cottage Brueckner rented on the outskirts of Praia da Luz, on a narrow road leading down to a beach where the paedophile used to park his VW camper van.
After the fresh search effort was revealed in press reports, Portugal's judicial police said in a statement: "In the next few days in the Algarve region, new searches will be carried out, coordinated by the Judiciary Police, at the request of the German Authorities (BKA) and with the presence of the British Authorities.
"Information will be provided in due course on the outcome of the proceedings."